Flight Search Toolbar Download Affiliate Program Mindspark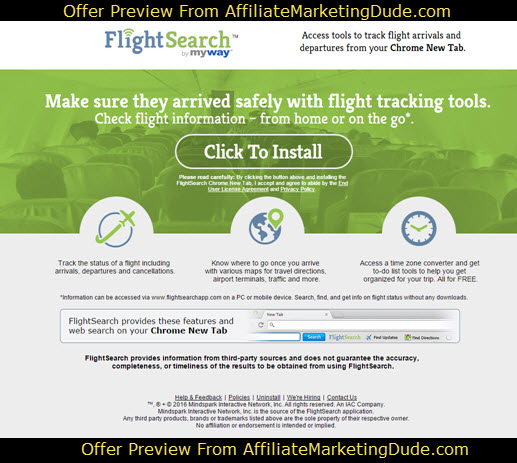 Description
This product allows end users to search for the status of flights including all arrivals departures and cancellations. Other top searches include maps for travel directions, traffic from the airport and a time zone converter to help organize the end user for a trip.
All new sources on this offer are capped at 100 leads daily unless agreed upon otherwise. Please reach out to your AM for a quality review or a cap increase.
Pixel fires on install of toolbar.
Offer Details
Category : Lead Gen
Lead ($) : $ 6.00
Last Updated : 18 Feb 2016