Ink Revealed Tattoo Affiliate Program Toolbar Download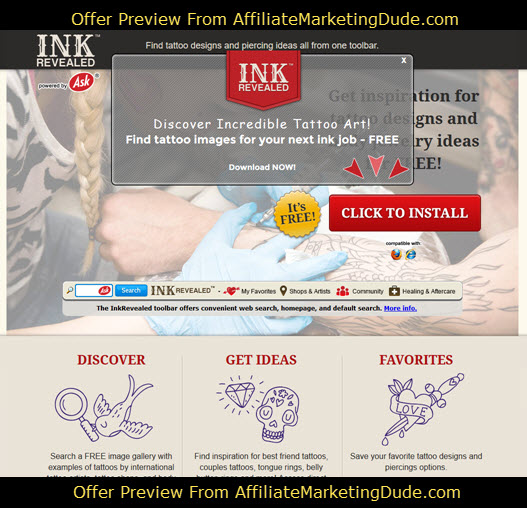 Description
End users can get inspiration for tattoo designs and body jewelry ideas for free with this toolbar download. With a free image and piercing gallery this toolbar will appeal to many ages and interests. Converts on IE/FF, Chrome and MAC.
New sources must be capped at 200 leads daily or lead overage will not be paid for. Please reach out to your AM for a quality read or a cap increase.
Pixel fires on install of toolbar.
Offer Details
Networks: Globalwide Media
Category : Apparel and Fashion Freebie Lead Gen
Lead ($) : $ 4.88
Last Updated : 18 Feb 2016