From Doc to PDF Convert Dotuments PDC Doc Software Toolbar Affiliate Program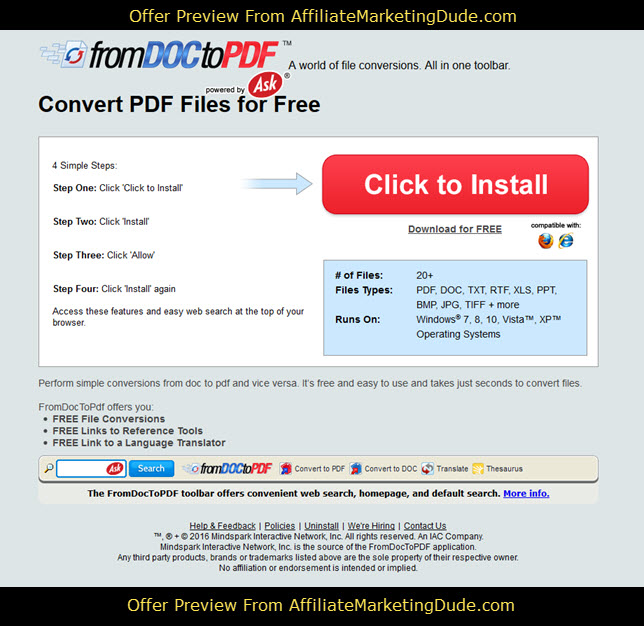 Description
With this great new toolbar easily convert between Doc and PDF files, as well as translate any website into a different language and access handy Thesaurus and Dictionary info.
*This offer is open to Pop Under Display traffic that cannot be generated by Adware*
This offer converts when a user downloads and installs the toolbar.Pixel fires when user downloads and installs toolbar.
New Affiliates must be capped at 100 leads daily. Overage of leads will not be paid for. Please contact your AM for a quality check or cap increase.
Offer Details
Networks: Globalwide Media
Category : pdf, document converter, dot to pdf, open pdf, create pdf online, convert pdf
Lead ($) : $ 4.50
Last Updated : 18 Feb 2016