Daily Bible Guide Read The Bible Online Bible Toolbar Download Affiliate Program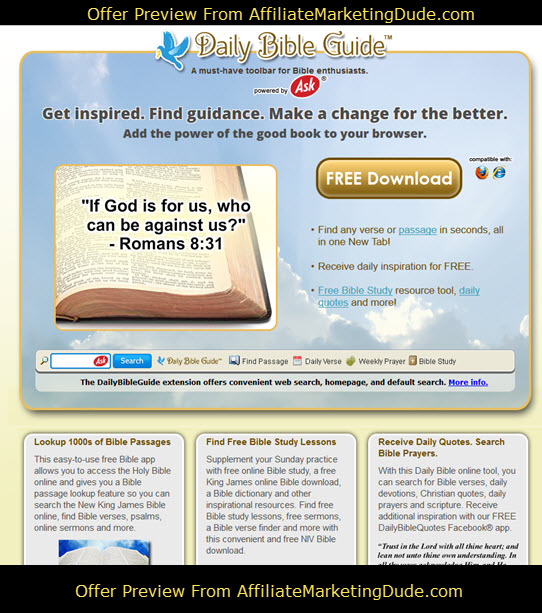 Description
With the installation of this toolbar, users will be given access to a broad array of content, including bible verses, and notable Christian quotes.
*New pubs must be capped at 100 leads daily until quality is proven. Please reach out to your AM in order to ask for a quality check to increase cap.*
*This offer is open to Pop Under Display traffic that cannot be generated by Adware*
This offer is ONLY for pubs who have previously proven their quality on offer 9406
Converts when the user downloads and installs the Daily Bible Guide toolbar.
Offer Details
Networks: Globalwide, Max Bounty
Category : Lead Gen
Lead ($) : $ 4.50
Last Updated : 18 Feb 2016