Your Sports Info Now Toolbar - FF/IE (US)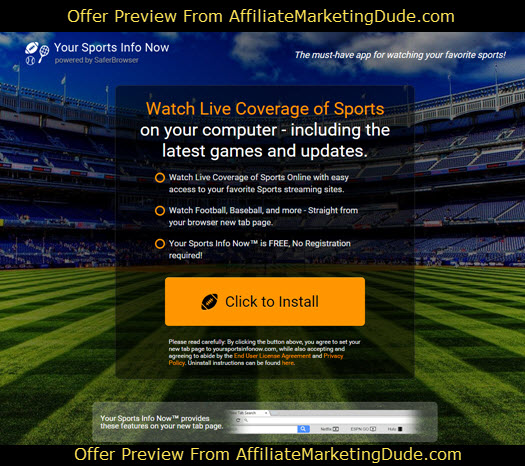 Description: users can download the Your Sports Info Now toolbar to get live score updates and watch live sports such as football, baseball and more!
Offer converts on a download and install.
Categories: Downloads ---> Toolbars
Your Daily Cap:
This campaign does not have a daily cap.
Tracking Type: Server-to-server tracking
Countries Allowed: United States
Commission Rates:
download and install $2.75/lead