InboxAce Check Email Online Affiliate Program Toolbar Download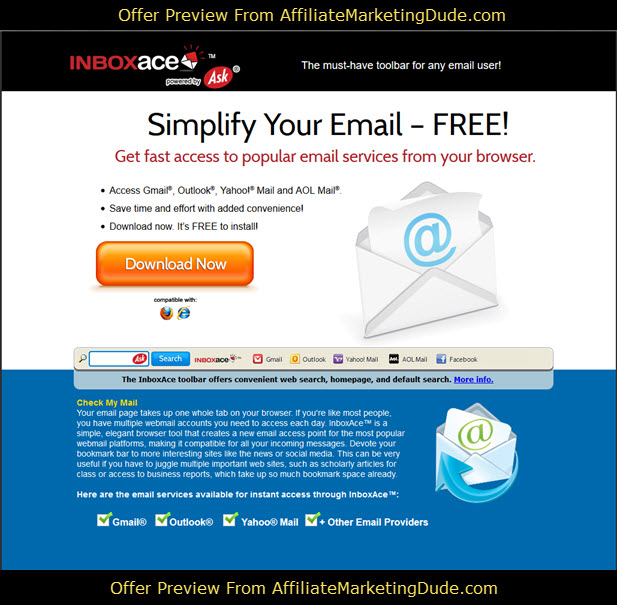 Description
With the installation of this toolbar, users can instantly check all webmail accounts, Gmail, Hotmail, Yahoo Mail and more. The product comes from one of our top advertiser. Run this offer with great creatives and a competitive payout.
*This offer is open to Pop Under Display traffic that cannot be generated by Adware*
Converts after the user downloads and installs the Mindspark toolbar.
Offer Details
Category :
Offer Payout : 0.55
Last Updated : 18 Feb 2016